NOW OPEN!

@El Mercado TO, is Toronto's first,
"Outdoor, food pop-up CARRY OUT" market series.

Licensed to sell beer to go, tacos, soft serve, smoothie, lemonade, fried churros, produce, essentials and much much more! Fill a bag and get em all to go.

Laid out for social distance and food safety the top priority. Local restaurant hot spot teams up with local food vendors to bring Toronto its first and only fun social distance experience.

For Media inquires, please drop us a line!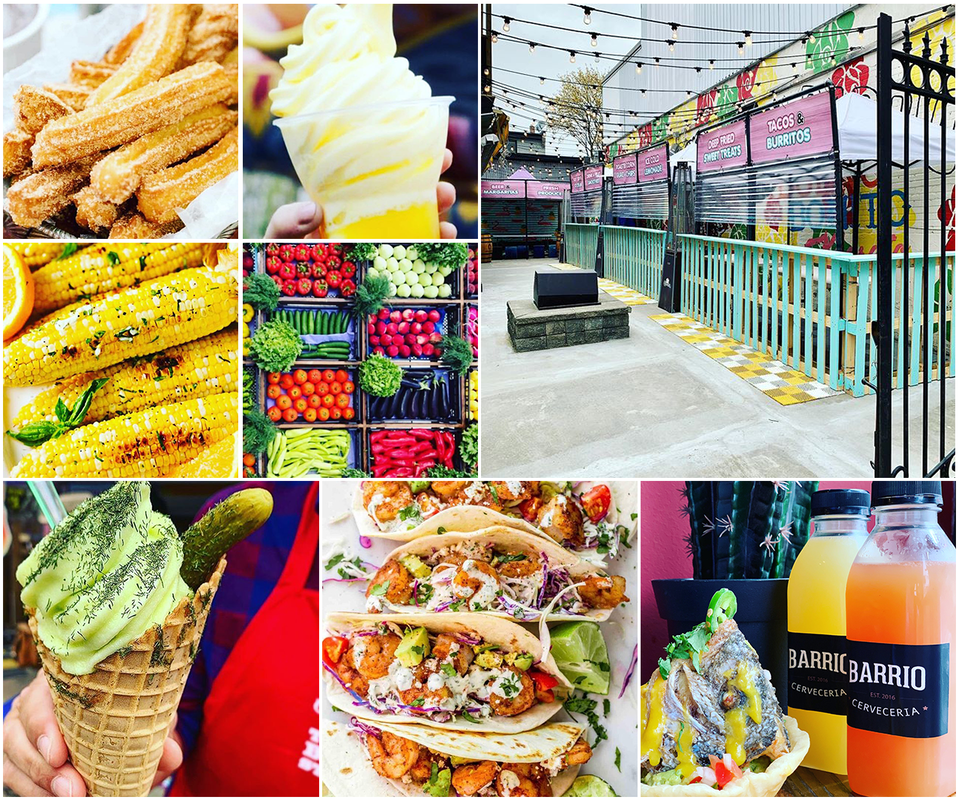 El Mercado (The Market) @ Barrio (Neighbourhood) brings a Carry Out food market to Queen Street East, Toronto.

Built for an age of social distance, yet promoting a fun experience with safety being the top priority.

Safety
​
El Mercado, sells on trend fun foods, offering CARRY OUT​ service only.

Upon entry, patrons will bring a respiratory mask for personal safety, or can purchase one for $2 at the gate. Mask required.

Hand sanitation stations will be spread throughout the market.

A Max of 5 people at a time will move in one direction through the market to allow social distance.

Foods are handed out upon request, paying once, via debit/credit upon exit.

Built for safety, efficiency, and experience.